When operating a fleet of vans, the greatest concern is monitoring all the employees in real-time and ensuring the vans are operating optimally. Accountability is critical; hence, you need systems to boost transparency and accountability.
One of the tools and systems to use is the RAM van GPS tracker, which enables you to monitor the driver, van, and all other activities to ensure the timely delivery of goods to warehouses and customers.
As a multipurpose system, it enables you to monitor all the activities in the supply chain system, including departure, arrival times, drivers, routes, fuel consumption, and safety issues. Once installed, it gives you more control over the van, and you can have real-time details about operations and activities. Due to these capabilities, it offers more than just accountability and transparency.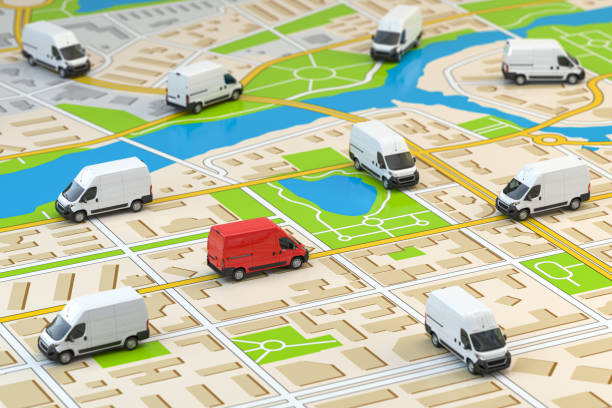 1. Time Accountability
Whenever drivers are not monitored or allowed to act freely, they are likely to waste a lot of time engaging in other activities besides their primary duties. This includes deviating from the main route to other locations and spending more time on breaks and other activities. To ensure they are accountable for their time, RAM van tracking can help you ensure the drivers are accountable for their time.
Notably, to enjoy these capabilities, you should activate different features and tracker capabilities to give you a real-time update on the driver's activities.
For instance, turn on the notification that alerts you whenever the engine is off or on. This will enable you to monitor how long the driver spent on their break, driving to their destination, when they logged in to work, i.e., departed, and when they got to the destination.
Another feature to use is geofencing which enables you to map the specific zone of operation; whenever the driver extends out of the designated route, you will get a notification to follow up immediately.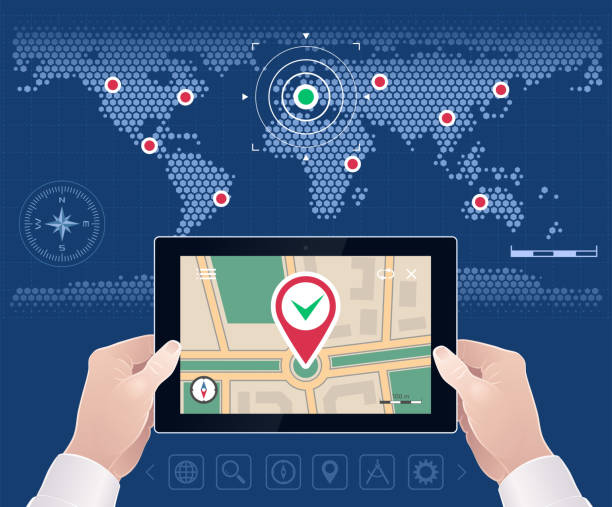 2. Asset Management and Accountability
It should be in your best interest to use GPS systems for asset management by ensuring the vans are optimally performing and can last longer. First, you can use the tracker to monitor the van in case of theft so that you can retrieve it, or you can keep in touch with the police about the van's location. To ensure your assets perform optimally, you should abide by the repair and maintenance schedules.
You should integrate this information into the GPS tracker since you can monitor the mileage covered, and it will inform you when the maintenance period is approaching. Since repairs and maintenance are based on miles, it can inform you when to change essential parts such as brake pads, gearboxes, tires, and other systems based on the distance covered.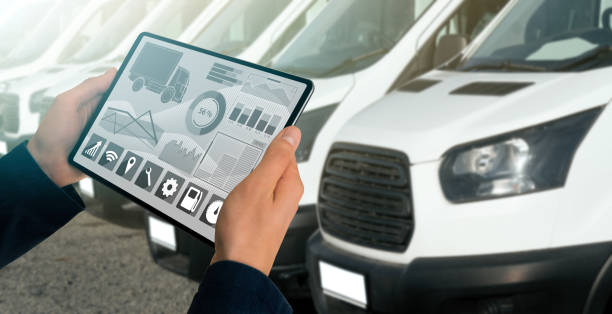 3. Safety Accountability
Using features such as dash cam, interiors cameras, and other tracker analytics, you can monitor driver behaviors such as speeding, braking, driving while dozing off, swerving, and other behaviors such as violation of traffic rules.
Therefore, you can use this tool to hold the drivers accountable for safety misconduct, violating driver behaviors, and ensuring they get the right training. This is also essential for improving van safety and enhancing safety records amongst the drivers in the company.
Whenever the tracker collects data, it is uploaded to a cloud platform where you can store all the driver data and information. Next, you can use various analytics tools to generate data from multiple drivers providing details such as safe driving, traffic rules compliance, and other practices enforced by the company.
Based on these details, you can reprimand every driver based on their performance reports and take the necessary actions such as rewards and punishments.
4. Cost Accountability
Costs are a significant issue when operating a fleet; hence you can use GPS trackers as an ideal cost management tool. You can utilize route scheduling, reports, and optimization features to understand the distance and routes used. This will also give you details on the fuel consumed and the emission.
You can use the data to schedule shorter routes, thereby reducing emissions and fuel costs hence cost-effectiveness for fleet management.
5. Productivity Accountability
How do you keep your drivers productive and ensure they deliver their best at work without compromising their duties? You need a tracker to do so, i.e., it can enable you to monitor driver activities while they engage in their duties. You can monitor driver behaviors by utilizing driver monitoring features and capabilities.
Since you have the time log-in details, arrival, departure, and rest duration, you can generate reports about driver performance and ask drivers to be accountable for times when they were missing a job, late deliveries, or more extended rest periods. Notably, since the drivers know they are being monitored, they can always be on their best performance behaviors to avoid any issues such as delays.
When using the van for supply chain activities, you need these trackers to help you streamline the systems to monitor departures, arrivals, speeds, and other safety issues to avoid delays. For e-commerce delivery services, the trackers are fitted with GPS systems which can be shared on the website and app to enable the customers and companies to track the live movement of the track.
Due to live tracking, these delays can be prevented, information is shared with the customers for monitoring, and the company can communicate with the customers about the driver's location at any time.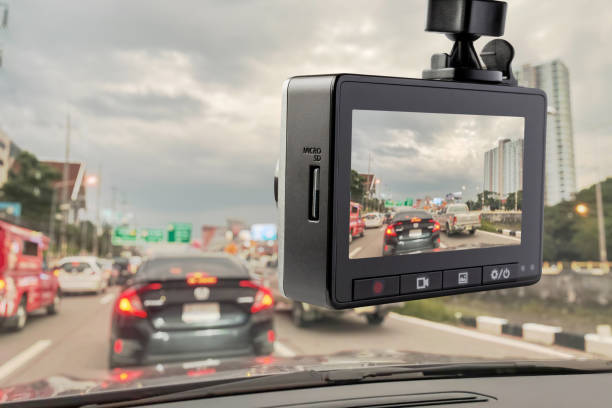 Conclusion
Installing RAM van tracking systems is ideal for monitoring all your supply chain assets, including the vans, drivers, and related activities such as costs and resource usage.
These trackers have different features and capabilities, such as data analytics, live and real-time notifications, live location monitoring,  traffic updates, driver monitoring, etc., which are all suitable for boosting transparency. Once installed, activate different features that enable real-time notifications about driver behaviors, routes, speed, braking, traffic violations, etc.